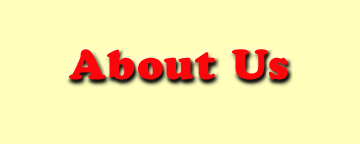 Chef On The Go is a complete Custom Catering and Personal Chef Service. We offer a full line of services from Intimate Dinner Parties for 2, Corporate Events, Office Luncheons, Super Bowl Parties, all the way down to Small Group Cooking Classes and Demonstrations. Chef On The Go also offers a full line of Custom Gift Baskets and Gifts to fit every occasion. Below you will find descriptions of some of our most common services.
Private Chef Service -Chef On The Go will come to your home or location with all of the necessary supplies to prepare a 3-7 course gourmet meal for you and your guests. The Chef will arrive in full 'chef's whites' with a server, and will prepare a French style menu. He will then serve each course, and when it's all done, he will clean up, leaving your kitchen in the same condition as before he arrived. Meals normally last 1 1/2 to several hours, with each course being served with the appropriate wine. This is our most exclusive service, and prices start at $50.00 per person. See a list of Private Chef Menus here, or visit our Menus page.
Multiple Meals Gift Certificates -Know someone who has recently been married? Maybe a set of new parents? Or maybe just a couple of busy professionals? Chef On The Go sells gift certificates for multiple storable meals. We will custom design a menu for 1-2 weeks worth of meals, we will then prepare them for the client and store them with proper heating directions, to be enjoyed at the client's convenience.
Small Cooking Classes and Demonstrations -Maybe you're looking for a unique theme for your women's club, or maybe you want to learn how to prepare a certain type of cuisine. Chef On The Go offers small, hands-on cooking classes and demonstrations. Our Chef will arrive at your location and teach you and your guests anything you want to know about food. From the very Basics, to Baking, to Sauce making, all the way down to Classical French and International Cuisines. Our classes are always a huge hit, and are great fun. All food and supplies are included in the per person price. See a list of a few of our classes that are offered by visiting our Classes & Instruction section on our Menus page.
Custom Catering- Chef On The Go can handle all of your catering needs. From Dinner Parties, Football themes, Corporate Events, or Weddings. Let us custom design a menu and theme for you. Check out our Pictures and Weddings pages and see some of our work. Or visit our Menus page to see a few examples of our foods that are offered.

Custom Gifts and Gift Baskets- Chef On The Go offers a full line of Custom Gourmet Gifts and Gift Baskets. Just give us a call and tell us what you are looking for, and we will custom design a gift just for you. We can do anything from gourmet breads, candies, cakes, all the way down to chocolate sculpting.
Contact Info:
Chef Richard R. Hobbs
Phone: 817 235-3782

Email: cotg@hotmail.com

Delivery charges may apply
In the event of cancellation a fee of 50% of cost will be charged
Return Check Fee $25.00
6304